sonnen markets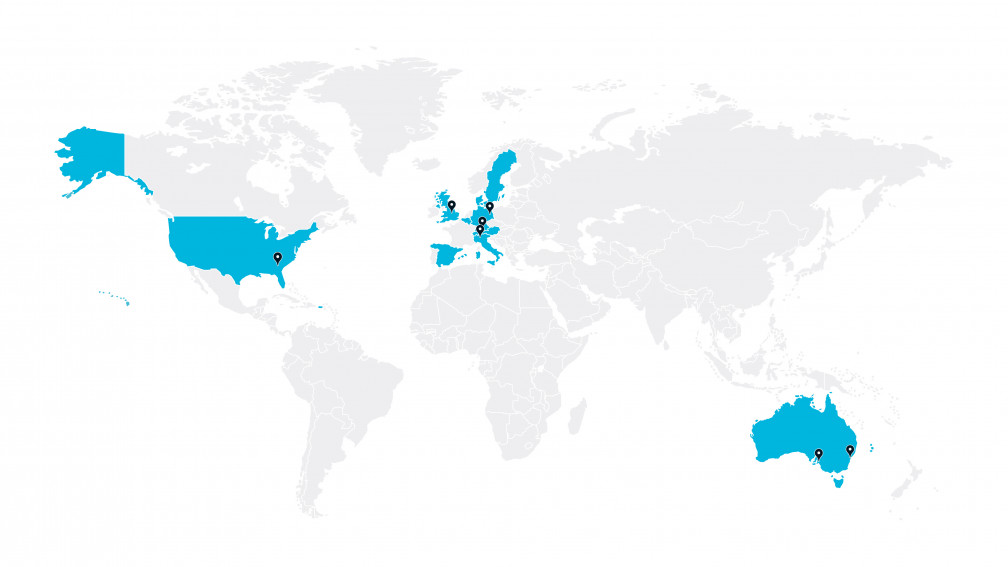 sonnen is one of the world's leading manufacturers of intelligent energy storage systems and an innovative energy service provider. The corporate headquarters are in Germany, with offices in Wildpoldsried and Berlin. In Europe, we have additional offices in Italy and in the United Kingdom. Across the globe, sonnen is represented by subsidiaries in the United States and Australia.
We are always looking for partners to expand into new markets, and to help us realise our vision of clean and affordable energy for everyone. 
sonnen in Germany

Wildpoldsried - The sonnen Group headquarters are located in the energy village, Wildpoldsried, in Bavaria, Southern Germany. In addition to the production of the sonnenBatterie for Europe and Australia in the state-of-the-art sonnen Operations Center, our R&D team as well as our battery labs are located here.
Berlin - The office in Berlin is sonnen's second location in Germany. Our customer service, marketing and inside sales teams are based here.  
sonnen across Europe 

Italy - At the end of 2016, we opened our office in Bergamo and have since established a network of EINS (Energy Independence Nework sonnen) partners across Italy.

United Kingdom - In 2019 we opened up our office at the Loughborough University and Science Enterprise Park.
Other markets across Europe 

In addition to Germany, Italy, and the United Kingdom, sonnen products are available in many other European countries. These include Austria, Belgium, Denmark, Spain, Sweden and Switzerland. 
sonnen in the United States

Atlanta, Georgia - In the southeast of the US, we opened up the Hub in 2016 that includes our second largest production facility as well as R&D labs.
sonnen in Australia 

Sydney - Due to high electricity prices and the many hours of sunshine, the Australian market is more suitable for energy storage than almost any other. Therefore, in 2016 we opened our Sydney based offices and have since grown our network of specialist partners serving customers in Australia and New Zealand.
Adelaide - Since September 2018, a second site was founded in Australia. In Adelaide, the capital of the state of South Australia, sonnenBatteries are manufactured in the former Holden car factory.